Efficient

lead generation

across all digital channels. With individual

Content Marketing Campaigns

for multichannel lead generation, we deliver high-quality B2B leads
B2B lead generation with the

Leadfactory

and the

Business.today Network
An efficient Lead generation that uses all digital channels is the basis for growth and new business. With individual Content Marketing Campaigns to Multichannel lead generation we deliver high-quality B2B leads – customer-specific qualified, differentiated according to level of interest and degree of maturity, quality-assured and GDPR compliant.
Choose the

optimal target group

for your solutions
Product description
Marketing Qualified Lead (MQL) that come from a defined vertical and that have signaled an initial interest in the topic by downloading a white paper. You have actively given your declaration of consent for the campaign sponsor to contact you further. The leads were generated with a content marketing campaign via email and have been qualified and quality assured by the LeadFactory.
Funnel position
TOFU (top-of-the-funnel)
Billing
Cost per lead (CpL)
Channels
E-mail, native ads, newsletter ads, sponsored post, optional: telemarketing
Services of the lead factory

Identification of the target group based on the LeadFactory B2B database
Activation of the target group via multichannel content marketing campaign (including campaign setup in lead intelligence, editing and layout of the campaign components, such as e-mail, landing page, sponsored post, campaign quality assurance)
Execution of the campaign across all channels
Qualification of the generated leads, as well as quality assurance and handover of the leads

Optional services

Whitepaper check regarding layout, marketing message, call-to-action

record
Salutation, surname, first name, position / function, company, address, country, industry, company size (employee), e-mail address, telephone number
Level of interest
There is initial interest, but tends to be more in the subject area than in the specific products of the provider.
letter of acceptance
An email permission is available. The lead is interested in receiving further information by e-mail. In the status of the first information gathering, telephone contact is generally undesirable.
After the handover
Marketing has the task of using a content marketing approach to further develop MQL in the direction of SQL.
Learn more about Lead generation and content marketing

with the LeadFactory
This is how it works:

Increase

your

sales success

by reducing your marketing effort
1. Beratung von Experten

Profitieren Sie vom Fachwissen unserer erfahrenen Experten. Wir begleiten Sie bei der Formulierung ihrer Contentmarketing-Strategie, bei der Zielsetzung Ihrer Kampagne, der Erstellung der Inhalte, der Steuerung und dem Controlling. Auf Wunsch übernehmen wir für Sie das Steuer und Sie schauen uns ganz genau über die Schulter.


Mehr erfahren


2. Kampagnenerstellung und -steuerung

Erstellen Sie Ihre Kampagne bequem und ohne Programmierkenntnisse auf unserer Plattform. Sie benötigen kein Vorwissen, wir leiten Sie intuitiv durch die Module, Schritt für Schritt. Mailing, Landingpage, Postings in Newsportale, Empfehlungen in Social Networks. Steuern sie zentral und gewinnen Sie Zeit durch den hohen Automatisierungsgrad unserer Plattform.


Mehr erfahren


3. B2B-Leadgenerierung

Messbare Ergebnisse bekommen Sie in Form von durchqualifizierten B2B-Leads für Ihren Vertrieb. Alle relevanten Informationen zu einem Ansprechpartner, die Sie brauchen, um im Vertrieb gut vorbereitet zu sein für die direkte Kontaktaufnahme. Fachbereich, Entscheiderlevel, Unternehmensgröße, Branche, Budgethöhe und Investitionszeitraum sind für die meisten unserer Kunden wichtige Lead-Kennzeichen.


Mehr erfahren


4. Monitoring und Reporting

Überwachen Sie alle Kampagnenschritte in jeder Phase. Mit unseren Reportings und Analysen sind Sie immer auf dem neusten Stand. Schauen Sie live in den Status Ihrer Kampagne und steuern Sie nach, wenn es nötig ist. Vergleichen Sie Ihre Kennzahlen, mit denen ähnlicher Kampagnen. Schalten Sie Publikationskanäle hinzu, erweitern Sie die Zielgruppen oder versenden Sie Nachfass-Mailings. Alles haben wir für Sie übersichtlich aufbereitet.

Mehr erfahren


Choose

 the right package

for your lead generation from our offer
Do you have

questions?

We have the answers!
Satisfied costumers

are our best reference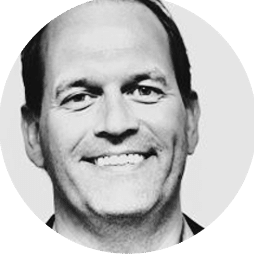 "Due to the high quality and quantity of decision maker leads in the LeadFactory database, we can now offer stand-alone newsletter addresses to our many B2B customers and market potentials in a more targeted manner at the highest professional level."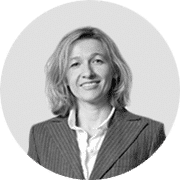 "LeadFactory is the best partner for new customer acquisition in B2B, with its own high-quality address database and a highly automated system that saves an enormous amount of work. For lead generation via email campaigns, flanked by social media marketing, LeadFactory is first choice."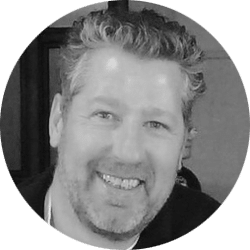 "We work together with Leadfactory in address and lead generation. Performance and results convince us again and again."
Take a look at our

reference campaigns